Some links mentioned on this blog are affiliate links for your convenience. For more information, read my complete disclosure policy
---
As Mothers, we can all relate to the importance of building self-esteem in our girls. Take opportunities to let them know how special God has made them to be. Whenever they have something negative to say that is a sign that the enemy is trying to grip them with his lies.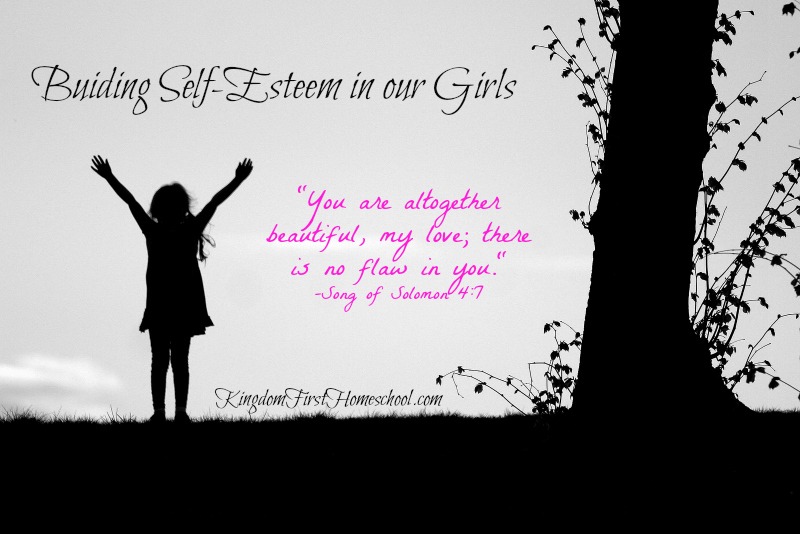 "You are altogether beautiful, my love; there is no flaw in you." -Song of Solomon 4:7
It's so hard to hear my little 3 year old girl say she is not pretty. It tears me apart when my 7 year old is already comparing herself to other little girls. It is crucial to let them know daily that God loves them, He has made them perfect & they are the most beautiful little lady ever!
For you formed my inward parts; you knitted me together in my mother's womb. I praise you, for I am fearfully and wonderfully made. Wonderful are your works; my soul knows it very well.-Psalm 139:13-14
As a child I was always picked on and treated badly. I believed that I was ugly and no one could ever truly love me. My name was weird(Forest Rose) I wore big thick brown glasses (thanks mom) My hair was unruly, you know curly & straight all in one. So at a very early age I created a wrong self image of myself, which still to this day hovers over me. It doesn't grip me as much as it used to now that I know that God created me to be ME and no one else can ever be me.
The bible tells us that God looks at the heart of a man in 1 Samuel 16:7. He also tells us in 1 Peter 3:3-4 Do not let your adorning be external—the braiding of hair and the putting on of gold jewelry, or the clothing you wear— but let your adorning be the hidden person of the heart with the imperishable beauty of a gentle and quiet spirit, which in God's sight is very precious. So important for our little girls to believe this without a shadow of a doubt.
"Because you are precious in my eyes, and honored, and I love you…" -Isaiah 43:4
I love to know that I am precious in God's sight & I want my girls, all three of them, to know they are too, no matter what anyone else thinks of them! I want them to know that beauty starts & exudes from the inside. This begins, of course, with a relationship with Jesus. There is just something beautiful about a person that is completely renewed & their spirit is awakened by Jesus. Spending time with Jesus makes you beautiful…yep it's true.
With media, magazines, and friends telling them they have to look a certain way or dress a certain way, we have to make sure we are allowing the truth of beauty in God's eyes to speak louder to them than these. Tell them they are beautiful, talk openly with them about the blindness of this world, speak these scriptures over them daily.
Please don't think for a second that they are not being attacked in this way, just because you haven't seen any signs of it. They may just be hiding it from you or internalizing it. As a little girl this was an unspoken torment in my life that no one else knew. Look deeper… it is there, this is something that surely every little girl with face at some time. When our kids are young satan is trying to get a grip on their little lives before they are strong enough to even know what has hit them. Fight momma! Fight for your beautiful little girl to know that she is BEAUTIFUL!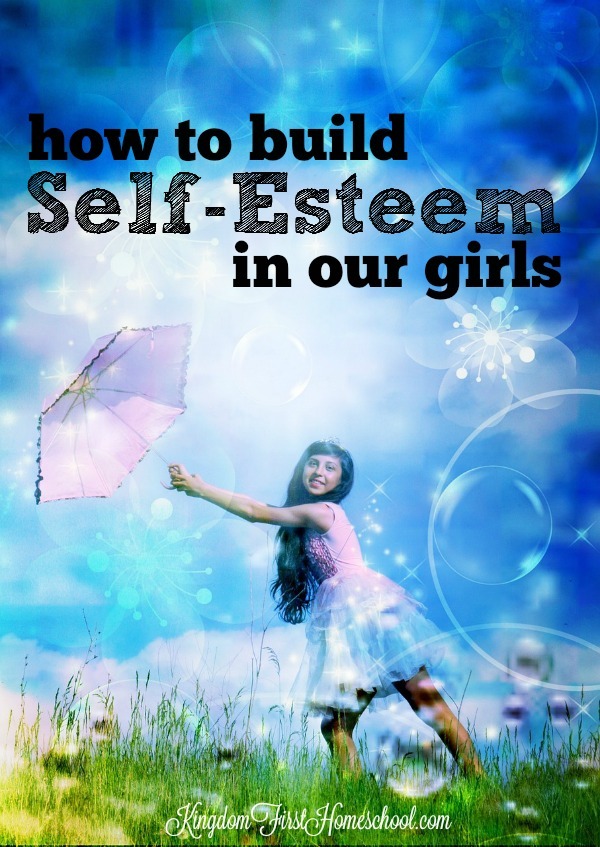 ---
For more homeschooling inspiration, tips and encouragement, make sure to follow KFH on Facebook, Pinterest, Instagram and Twitter, and subscribe to our Newsletter for some FREE GOODIES!
Forest Rose is a God Loving, Blessed Wife, & Relaxed, Eclectic Homeschooling Mama to 3 girls – 8, 11, & 12 in Fort Wayne, Indiana. She's passionate about lifting moms out of the homeschooling trenches that are discouraged, overwhelmed or feeling alone or isolated. Her hope is to point them to Christ and equip them to rise up with a new found hope and joy within, that He alone can provide. Besides blogging, she also loves hanging out at her exclusive Facebook Group "Homeschooling 101 Community" that she started to help new homeschoolers thrive.