Some links mentioned on this blog are affiliate links for your convenience. For more information, read my complete disclosure policy
---

I am so amazed  with my daughters and the strong, unbreakable bond that they share, specifically on this day, a day to remember. Sister Teacher!
On this particular day we were finished with school and Jada was eager, not eager to learn, but eager to teach, she wanted to teach her sister. It is difficult for Jasmine, because she is the younger yet equal sister, to understand why her big sis Knows how to read better than her.
So Jada hopped in and took on the task of teaching Jasmine to read. I let Jada go and do whatever she wanted to do with her and I just watched in amazement  and of course snapped a few pics cause in was so darn cute! She came up with a lesson plan and here are some pictures to tell the story. enjoy!
Miss Jada started her out with review in her
HOP
.
She wrote some words for her to practice..
I love how she follows each word with her finger for her:)
Last part of the sister teacher lesson using magnets to spell words:)
Sister teacher her how to spell JESUS!
After the lesson was said and done, I truly think Jasmine learned a lot from her big sis…lol! It is truly a blessing to see the love they share for each other! The next time we have a day where it just seems like all they are doing is whining and arguing I will return to these moments to remember posts to remember why it is I get up everyday and do what I do, what God has called me to do, homeschool my girls!
I hope you all enjoyed our sister teacher moment to remember! Abundant blessings to you all and I can't wait to see what you all shared. If you haven't shared a moment to remember post and would like to do so, just click on the button below and share now!!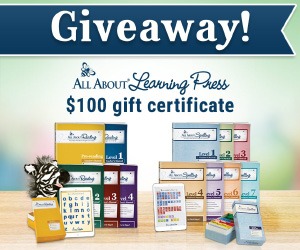 ---
For more homeschooling inspiration, tips and encouragement, make sure to follow KFH on Facebook, Pinterest, Instagram and Twitter, and subscribe to our Newsletter for some FREE GOODIES!
Forest Rose is a God Loving, Blessed Wife, & Relaxed, Eclectic Homeschooling Mama to 3 girls – 8, 11, & 12 in Fort Wayne, Indiana. She's passionate about lifting moms out of the homeschooling trenches that are discouraged, overwhelmed or feeling alone or isolated. Her hope is to point them to Christ and equip them to rise up with a new found hope and joy within, that He alone can provide. Besides blogging, she also loves hanging out at her exclusive Facebook Group "Homeschooling 101 Community" that she started to help new homeschoolers thrive.