Some links mentioned on this blog are affiliate links for your convenience. For more information, read my complete disclosure policy
---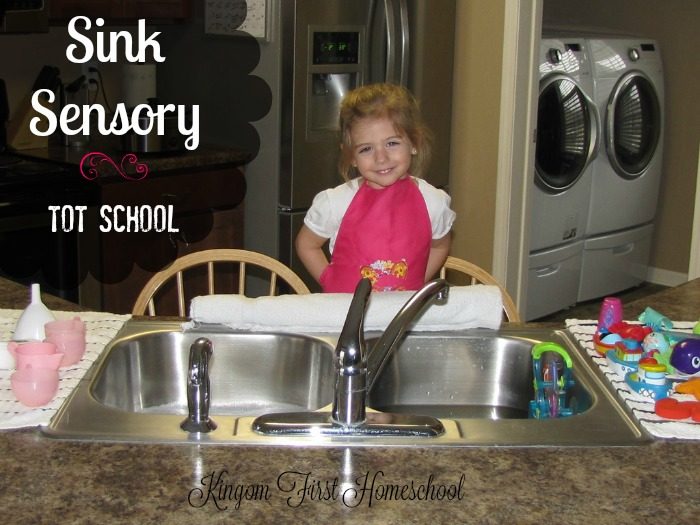 Tot School Sink Sensory
Hello and welcome to another tot school week in review. We had fun this week exploring in the sink! Sink sensory is not for the faint at heart because more than likely it's gonna get wet in your kitchen…lol!! But with a lot of towels and patience it can be one of the tot school favorites. Thankfully this activity went a lot smoother than it did with my older two a couple years ago Well sit back relax and enjoy the pics!
I filled both sinks, one with bubbles and one without:)  I put towels over my kitchen cabinets and on the floor just in case. I gave her bath toys on the left and scoops, spoons, funnels etc. on the right. I gave her two chairs side by side so she could move back and forth with ease. Now we are all set to play, explore and learn.
Of course the big sisters wanted to join in on the fun too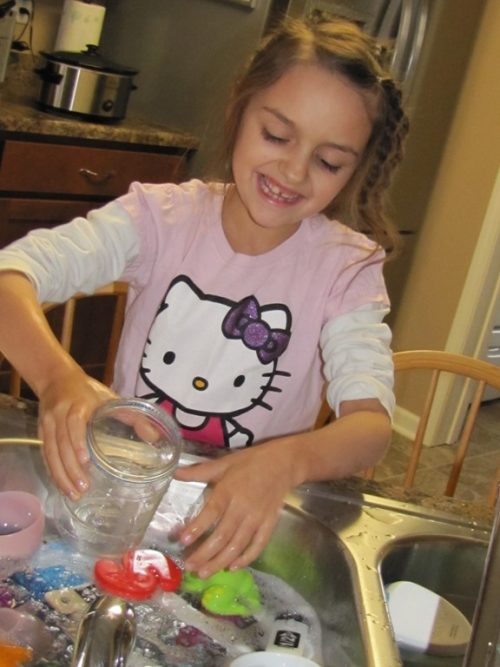 ---
For more homeschooling inspiration, tips and encouragement, make sure to follow KFH on Facebook, Pinterest, Instagram and Twitter, and subscribe to our Newsletter for some FREE GOODIES!
Forest Rose is a God Loving, Blessed Wife, & Relaxed, Eclectic Homeschooling Mama to 3 girls – 8, 11, & 12 in Fort Wayne, Indiana. She's passionate about lifting moms out of the homeschooling trenches that are discouraged, overwhelmed or feeling alone or isolated. Her hope is to point them to Christ and equip them to rise up with a new found hope and joy within, that He alone can provide. Besides blogging, she also loves hanging out at her exclusive Facebook Group "Homeschooling 101 Community" that she started to help new homeschoolers thrive.