If you are a homeschooling mom, you already know curriculum can be very pricey! Especially since we all want the best education for our kids. After spending tons of money on our core curriculum, school supplies and extra curricular activities there just isn't enough left over to buy all the things we like to add in. Especially when it comes to Bible if it's not included. Usually a good Bible curriculum can cost just as much as the complete core you just purchased…ouch. So here's a great list of free Bible curriculum.
So since not all of us can buy everything we want or need and most of us our living on one income, just barely scraping by, it's good to have a backup plan.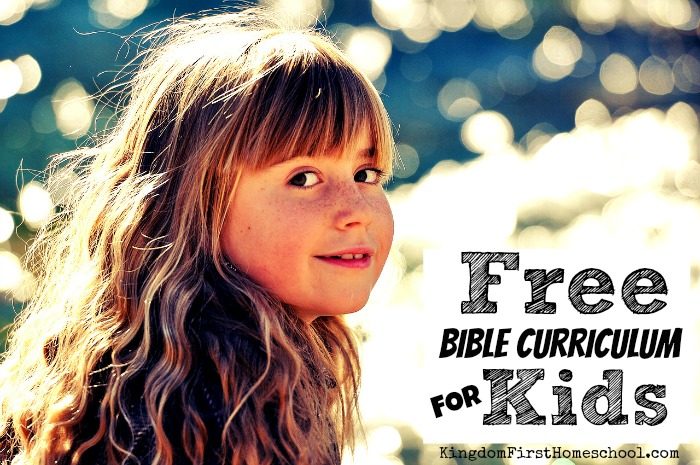 Of course the Holy Spirit is by far the best teacher when it comes to the Bible, it's still good to have some added studies to get your hands on to collaborate what the Lord wants you to teach. The Bible is a great place to start and we usually use the S.O.A.P method. S.O.A.P. stands for Scripture, Observation, Application and Prayer.
It is a way of getting more out of your time in God's word. Which has really worked well for us. I just pick a key scripture and have them write the scripture the first day, second day we observe and see what really stands out to us about this scripture. It could be a phrase or just a word. The Third day we take the scripture and apply it personally to our lives and the fourth day we pray according to the scripture.
Some links mentioned on this blog are affiliate links for your convenience. For more information, read my complete disclosure policy
---
Free Bible Curriculum For Kids
Students will be reading through the book of Matthew and the historical Old Testament books from Genesis to Esther.
Students will be reading through the book of Mark and the New Testament books from Acts to Jude. Students will learn and apply Scriptures as well as explore the geography of the New Testament.
Students will begin the year reading from every chapter in the book of John. They will also read from John's Revelation and from all of the major and minor prophets. Students will memorize and apply Scripture, as well as learn some historical and geographical background to what they are reading.
Students will be reading through the book of Luke and the poetical books of the Old Testament. Students will also be using Operation World's site to read about countries from a Christian perspective and to use their country prayer guides.
The curriculum includes 160 day-by-day teaching plans, missionary highlights, motivational mission stories, crafts, songs, prayer projects, and hundreds of ways to incorporate a passion for the lost into nearly every subject (including Bible Study, Family Devotions, Reading, Writing, Geography, History, Art, Science, and even highlights for Math).
Click below to check out my Prayer Journal & Habit Tracker Set of free, downloadable lesson plans that help parents instill Christ-honouring character traits in their kids. Topics include Acceptance, Adaptability, Attentiveness, Contentedness, Christmas, Compassion, Confidence and Consideration. 
Free daily devotional audio.
Free daily devotionals readings for teens audio.
Free Online Bible Courses! Grow your knowledge of Scripture and theology – for free
A Manual for the Outline Study of the Bible by Books.
Click the image below to see the Bible studies for kids and families at Not Consumed, they are AWESOME!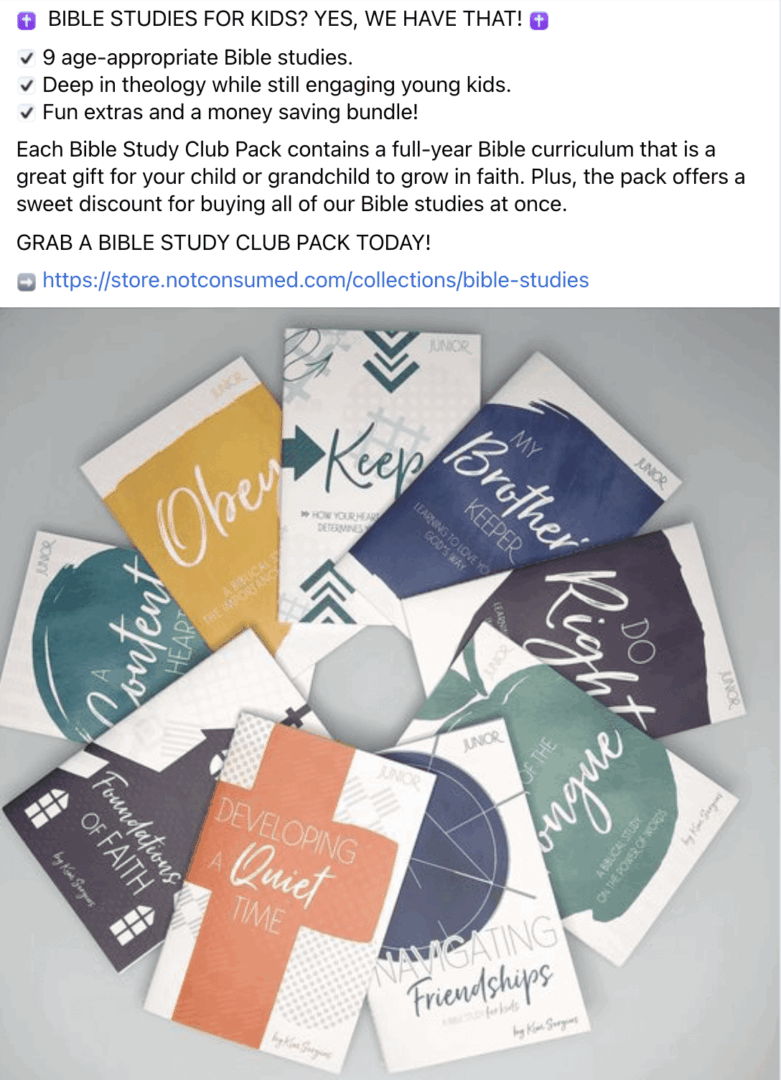 Free daily devotional readings in audio and text. 
Free learning program integrating high quality songs, images, a workbook, video teaching, and classes to help people learn their way around the Bible.
Doctrine, Character Studies, Teen Topics, Book Studies and World Religions and False Cults.
A Biblical history timeline and Bible notebooking pages are available for download.
Bible based lessons and resources for children, parents and teachers.  
Designed to be used for Sunday School but great for homeschooling also! 
An eBook of the best stories from the Old Testament.
An eBook of the best stories from the New Testament.
Creation through Birth of Christ. Coordinating Timeline figures too.
Pin it for later!!
Free Christ Centered Preschool Curriculum
Bible Based Preschool Curriculum learning through play. 36-week curricula! For ages 2-5.
>>Get God's Little Explorers- Exploring God's Word and World for Preschoolers with Bonuses for only $20!!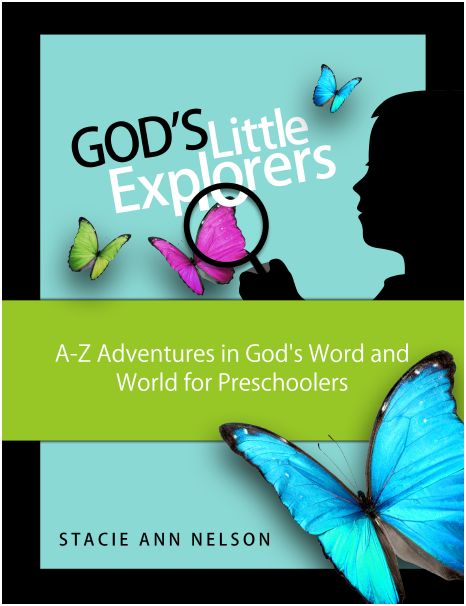 This is the only level that runs longer than 180 lessons (when combined with the McGuffey Primer, which comes next). This course has 172 days worth of lessons and the McGuffey Primer has 52 lessons, for a total preschool course of 224 lessons.
Joyful learning for 3-5 year old. This curriculum has a total of 38 planned weekly themes. Each weekly theme,  is based on a Bible story. A nursery rhyme was chosen to correspond with each Biblical text.
Joyful Heart Character based (Biblical character traits and sequential early reading activities for 4-6 year olds) has a total of 38 planned weekly lessons. Each lesson is based on a character trait with a Bible lesson & memory verse.
10 full lessons  of Character Training perfect for daily devotions with the little ones and more.
Here's a list of more free preschool curriculum to check out!
I will add more as I find them. What is your favorite Bible curriculum?