Some links mentioned on this blog are affiliate links for your convenience. For more information, read my complete disclosure policy
---
I know we are very busy, busy mamas. Whether you are a work outside of the home mom, stay at home mom, work at home mom, homeschooling mom or all of the above. Let's face it it can be challenging to find time for God. I don't know about you, but I sometimes have a hard time even finding time to shower. I have been reduced to 5-minute showers daily…lol. So scheduling time with God is needed for me.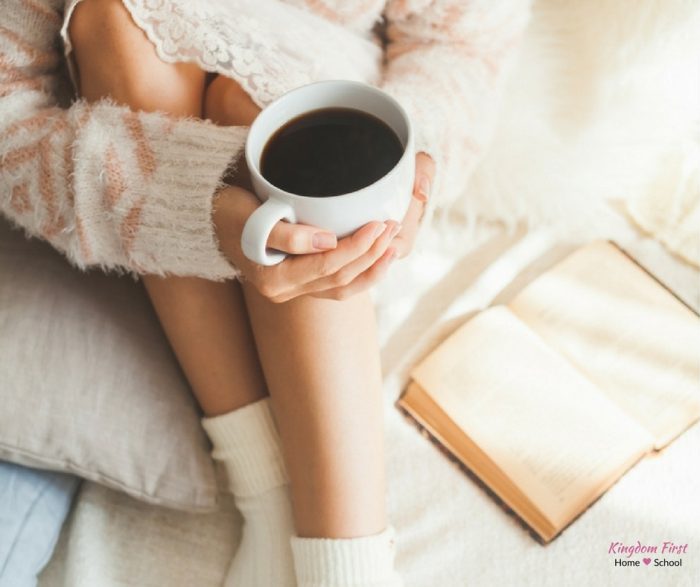 Scheduling Time With God
Even though we know above all else, time with God should be our first priority we still get busy and before we know it another day has come and gone. We end up putting everything else in line before the Almighty. It is so easy to get caught up in the "just get thru another day" routine. It should not be this way. We can change the way we look at our everyday life. 
I have found that if I don't specifically set aside time, meaning, SCHEDULE SPECIFIC TIME WITH GOD, He gets little to no time throughout my day and by 2:00 I'm stressed and by 2:05 I'm irrationally lashing out at my family. I always felt like something was missing, throughout the day, but I just couldn't break the pattern. 
Even though God is NOT mad at us, thoughts and feelings that we have to get back on track or He will disown us start to torment us. Even though it is a LIE, we are still bombarded with condemnation (BTW not from God). We cannot allow these thoughts to come in! We have got to press on and press through. Get praying and reading and don't look back. Forgive yourself and move on.
So I started scheduling God in. First thing in the morning, I read and pray, my girls and I have praise and worship time and during my kid's quiet/alone time I spend time with God. I spend time thanking Him and praising Him, praying for others and myself too. I started writing specific things to pray about ahead of time example being: children in Thailand being trafficked for Wednesday and pray for my family members on Thursday. This would not be all I pray about that day I just start with that and then allow the Holy Spirit to lead me and prompt me where to go from there.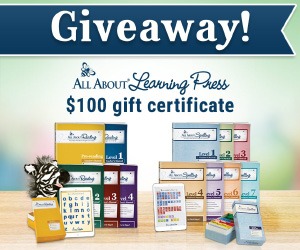 It's been a few years now of doing this and it is truly amazing the change I have experienced. I feel revived, renewed and I have no doubt who I am in Christ. FYI it will not be EASY to do this at first, remember we have an enemy who does not want us to get stronger spiritually, you just have to stick with it and soon you will look forward to this time every day! And remember when we get saved even though our spirit man is new we still battle against the Spirit with our wants, desires, and personal will.
So, do not waste another single moment telling yourself  "I really need to get back into the Word" or "I really need to spend more time talking with God." Just make the decision today to not go another day with this guilt in your heart. I challenge you today to SCHEDULE time with God and I guarantee that you will see GREAT CHANGE soon after!
They that wait upon the Lord shall renew their strength. They shall mount up with wings like eagles; they shall run and not be weary; they shall walk and not faint. Isaiah 40:31
How do you make time for God every day?
Related Posts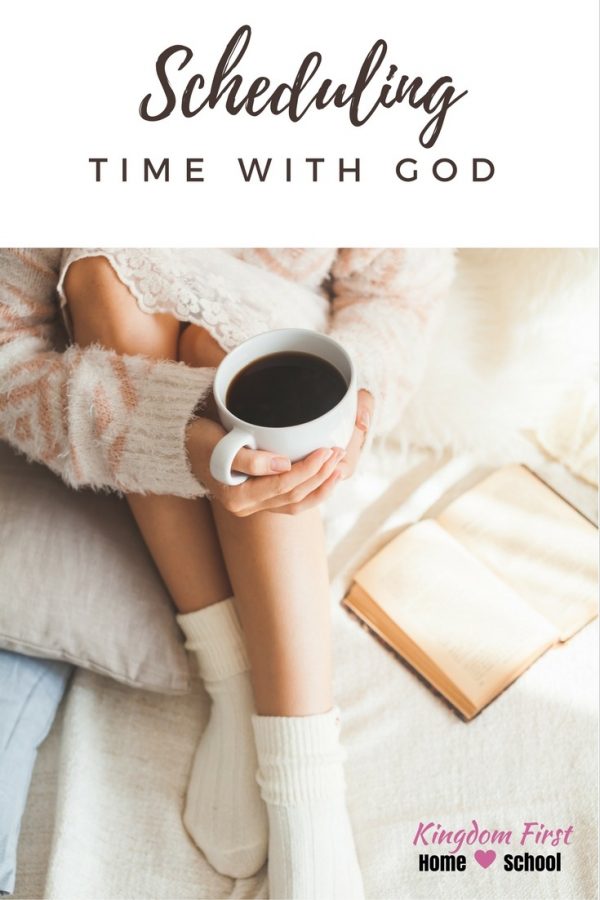 ---
For more homeschooling inspiration, tips and encouragement, make sure to follow KFH on Facebook, Pinterest, Instagram and Twitter, and subscribe to our Newsletter for some FREE GOODIES!
Forest Rose is a God Loving, Blessed Wife, & Relaxed, Eclectic Homeschooling Mama to 3 girls – 8, 11, & 12 in Fort Wayne, Indiana. She's passionate about lifting moms out of the homeschooling trenches that are discouraged, overwhelmed or feeling alone or isolated. Her hope is to point them to Christ and equip them to rise up with a new found hope and joy within, that He alone can provide. Besides blogging, she also loves hanging out at her exclusive Facebook Group "Homeschooling 101 Community" that she started to help new homeschoolers thrive.