Some links mentioned on this blog are affiliate links for your convenience. For more information, read my complete disclosure policy
---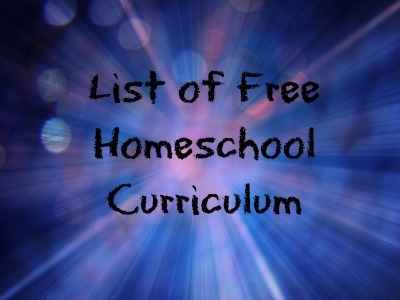 Homeschooling doesn't have to be expensive…in fact you can almost do it for free. I have compiled a list of some free homeschool curriculum that may help you. Most of  these can be used as a supplement  resource or for everything.
Free Homeschool links

Don't forget to pin this for future reference…This is just a few, there are many more. If you haven't found what you are looking for here keep searching, I'm sure you will.
---
For more homeschooling inspiration, tips and encouragement, make sure to follow KFH on Facebook, Pinterest, Instagram and Twitter, and subscribe to our Newsletter for some FREE GOODIES!
Forest Rose is a God Loving, Blessed Wife, & Relaxed, Eclectic Homeschooling Mama to 3 girls – 8, 11, & 12 in Fort Wayne, Indiana. She's passionate about lifting moms out of the homeschooling trenches that are discouraged, overwhelmed or feeling alone or isolated. Her hope is to point them to Christ and equip them to rise up with a new found hope and joy within, that He alone can provide. Besides blogging, she also loves hanging out at her exclusive Facebook Group "Homeschooling 101 Community" that she started to help new homeschoolers thrive.