KFH is dedicated to recommending quality resources to benefit our readers. This blog contains and is monetized through sponsored posts and affiliate links. Please see our full Terms of Service/ Disclosures for detailed information.
---
This post contains affiliate links…Here's my
full disclosure
.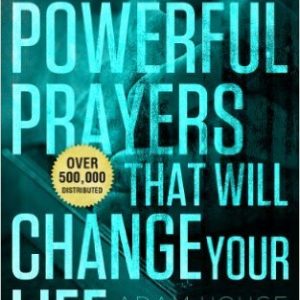 In so many ways God is always reaching for us. Through circumstances in life, through hardships and through joys. God is an intimate and loving Person, Who is always looking for a way to draw nearer to us.
But if we don't reach back, we will never experience the depths of a fulfilling relationship with Him. Nothing in Heaven or on Earth can change our lives for the better, greater than a personal relationship with God.
In this book you will discover the 7 greatest prayers that will grow your relationship with the Lord. Being both a study and a prayer devotional "The 7 Most Powerful Prayers That Will Change Your Life Forever" will teach you the seven most important keys to a life changing, heartfelt relationship with God.
Other Great Books for .99




You do not have to have a Kindle to read these, click HERE to get your free Kindle app for your PC.  Make sure you double check the prices of these books before you purchase, they are all subject to change.
Forest Rose is a God Loving, Blessed Wife, & Relaxed, Eclectic Homeschooling Mama to 3 girls – 8, 11, & 12 in Fort Wayne, Indiana. She's passionate about lifting moms out of the homeschooling trenches that are discouraged, overwhelmed or feeling alone or isolated. Her hope is to point them to Christ and equip them to rise up with a new found hope and joy within, that He alone can provide. Besides blogging, she also loves hanging out at her exclusive Facebook Group "Homeschooling 101 Community" that she started to help new homeschoolers thrive.