Some links mentioned on this blog are affiliate links for your convenience. For more information, read my complete disclosure policy
---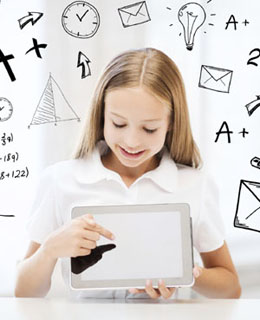 As homeschool moms, we sometimes wonder- are they learning everything they are suppose to? Are they on the level they should be? Let me tell you, this is completely normal:-) You are doing great mom! 
But, I'm sure every parent, homeschool or not, at some point has thought that.
As for us, we have a very eclectic style of homeschool, which is constantly changing, yearly if not monthly. So when I curriculum jump, hop and skip, sometimes things get missed or done twice. Don't get me wrong, I am very confident with our learning, but occasional, I do have concerns. For one thing, I have a struggling reader. Which is very disheartening at times. But we all know that every child is gifted, they just go through momentary struggles and eventually, after a few shifts and changes – "lightbulb" they get it. 
Ahhh sweet relief…
So this is where my review comes in…
Learning Liaisons  is an online tutoring company with certified teachers and professors. All tutoring is done in a virtual classroom setting and is for children K-12. They also provide free online workshops for parents and teachers. They have hourly tutoring available and discounted rates the more hours you buy or students you have. They have tutors for every subject and grade level and even offer evaluations, which I think would be nice to do every now and then, just to keep us on point.
So if you have a student that is struggling or you just want to be certain they are up to speed, check out Learning Liaisons and see if it would be a good fit for you and your child. Remember, don't sweat the small stuff, eventually they will come around.
This is a sponsored post all opinions are my own.
---
For more homeschooling inspiration, tips and encouragement, make sure to follow KFH on Facebook, Pinterest, Instagram and Twitter, and subscribe to our Newsletter for some FREE GOODIES!
Forest Rose is a God Loving, Blessed Wife, & Relaxed, Eclectic Homeschooling Mama to 3 girls – 8, 11, & 12 in Fort Wayne, Indiana. She's passionate about lifting moms out of the homeschooling trenches that are discouraged, overwhelmed or feeling alone or isolated. Her hope is to point them to Christ and equip them to rise up with a new found hope and joy within, that He alone can provide. Besides blogging, she also loves hanging out at her exclusive Facebook Group "Homeschooling 101 Community" that she started to help new homeschoolers thrive.