I truly believe that every mom can teach their preschoolers at home if they truly want to. I've known many moms that have questioned their ability to teach homeschool preschool or if they even have the patience to.
God has gifted us all the tools we need to teach our kids. It may seem intimidating, but really it's fun and rewarding for the most part. Especially the early years.
Totschool to Kindergarten are my favorite ages to teach! 
How To Do Preschool Learning At Home in 4 Simple Steps
Preschool Learning – We're not talking about 8 hours a day here, more like 20-30 minutes 2-3 days a week is my norm. So they have plenty of time to just be a kid!
Kids learn while they play, so actually learning really never stops for them. Along with curriculum, I love to do hands-on activities.
Step #1
Let go of expectations and comparisons – I think one of the biggest mistakes is to place your learning expectations too high. When we start to compare our kids with other kids especially those in the public school system we tend to freak out and worry that our kids aren't going to be able to keep up.
My experience: I have 3 girls who have 3 very different learning paces. All different, but none wrong. I wouldn't even put each in a category because they are all "just right" for each individual.
We have to be careful, not to compare our kids to each other, I know this first-hand because of my personal mistakes.
My oldest daughter learned at a high-level super fast and easy, so I unknowingly assumed that this was the normal. Well, not so much with my second child. She didn't come out of the learning gate so strong, but at about middle school they evened out.
So don't worry. Keep your expectations and comparisons in check, especially at this age. 
Step #2
Read Aloud Often to Your Preschooler – Reading aloud to kids is so important and has many benefits that you don't want to miss out on. This can be one of the most important things you will do with and for your children to prepare them for academic excellence.
A few of those benefits include -Builds a stronger relationship with you and your child, Cultivates a higher aptitude for learning in general, Builds basic speech skills, and Builds their vocabulary. See this post for more benefits that reading aloud offers – Why is it important to read to your child? 10 Reasons.
Step #3
Play Matters – Don't underestimate the power of playtime. Our little ones are little sponges and are learning every second of every day. Playing with legos, blocks, dolls, siblings, parents, friends. They learn from everyone they come in contact with and teach each other without even trying. So make sure they have a lot of open ended toys like those mentioned above and the majority of their time to play throughout the day. 
Step #4
Stick with a Simple Daily Routine – Kids thrive on routine. They love to know what is coming and they learn so much just from keeping a basic routine. So just set up a very simple routine and try to stay as close to it as possible. What this looked like for us at this age.
Breakfast

Breakfast Cleanup & Simple Chores

Get Dressed/Brush Teeth

Go for a Morning Walk (everyday if possible)

Read aloud

Do a Couple Short Learning Lessons

Do Hands On Learning Activities

Eat Lunch

Clean up Lunch

Do Something Fun, Artsy or Crafty

Play Outside if Weather Permits

Dinner Prep Together

Eat Dinner Together

Family Fun (movie, dance party, games, walk the dog)

Family Prayer and Devotions

Bath, Bed and Breathe
Preschool Supplies We Recommend
Plenty of Art supplies for preschool crafts and Art like glue, glue sticks, construction paper, water color paint, acrylic paint, washable markers, crayons, craft sticks, pom poms and more.
This preschool Lessons activity book focuses on must-know readiness basics, and help little ones learn colors, shapes, the alphabet letters, primary phonics, and pre-writing skills.
I taught my 2 youngest daughters to read with this Learning to Read Book and this method for my oldest daughter. 
Academic Skills Preschoolers Need to Know Before Kindergarten
How to write their name

Identify the ABC's lowercase and uppercase in random order

Sounds that letters make for lowercase and uppercase

Identify and write numbers 1-10 in random order

Counting 1-29 

How to hold a pencil and use scissors

Learn to use glue and paper

Tracing shapes and letters

Days of the Week, Months of the Year, and names of SeasonShapes & Colors

Be able to rhyme words with a new sound. I.E what rhymes with can and starts with the "m" sound (man). Check out my free Word Family Tracers!

Learn context for "today", "yesterday", "tomorrow"
Life Skills to Teach Preschoolers
Potty trained

Pull up pants and be able to put on a coat

Hand washing with soap

Tying shoes

Sit and listen without interrupting

Waiting in line

Take turns

Be able to follow directions

Imaginative Play 

Memorizing a parent's name and address
If you are planning on sending your child to public kindergarten it is good to know what they need to know.
Preschool Learning Links
FREE CHRISTIAN PRESCHOOL CURRICULUM
Bible Based Preschool Curriculum learning through play. 36-week curricula! For ages 1-5.
God's Little Explorers (free version)
Journey through the bible and explore God's Word with your little ones. 28 weeks of lesson plans. (Get God's Little Explorers- Exploring God's Word and World for Preschoolers Complete Version with Bonuses for only $20!!)
Little Ones- Bible Curriculum for ages 3-6.
Easy Peasy All in One Homeschool
Getting Ready 1/ Getting Ready 2
Joyful Heart Bible and Rhyme Curriculum
Joyful learning for 3-5-year-olds. This curriculum has a total of 38 planned weekly themes. Each weekly theme,  is based on a Bible story. A nursery rhyme was chosen to correspond with each Biblical text.
Joyful Heart Character Curriculum
Joyful Heart Character-based (Biblical character traits and sequential early reading activities for 4-6-year-olds) has a total of 38 planned weekly lessons. Each lesson is based on a character trait with a Bible lesson & memory verse.
Confessions of a Homeschooler has 10 full lessons of Character Training perfect for daily devotions with the little ones.
OTHER FREE CURRICULUM FOR PRESCHOOL HOMESCHOOL
Free, easy, and you have her multiple resources on hand, this is a favorite go to resource for early learning. Check out her Reading the Alphabet: a FREE PreK Reading Curriculum.
JumpStart Academy Preschool is a personalized educational experience geared towards guiding your child through preschool and preparing them for kindergarten. It takes in each user's progress and tailors the game to their individual needs. Through an interactive platform, players will have the advantage of an accessible and engaging classroom.
With an ensemble of fun-loving and unique characters, action-packed worlds, stimulating educational activities, and a customized playing experience, your young scholar will soar ahead of their peers and become lifelong learners.
Letter of the week preschool curriculum that I used as one of our resources when I first started homeschooling.
Brightly Beaming Resources offers completely free and complete curriculum for babies all the way up to age 11. It has the very popular preschool curriculum, Letter of the Week. Your preschoolers learn one letter per week. This program gives you the lessons, activities, and even book lists.
For the upper levels they offer Science of the Week, Spellbright Spelling Lists, Country of the Week, Journal Prompts and others. They also offer an excellent program for 9-11 year olds called Blazers of Greatness that takes them through studying popular heroes and heroines.
Our Preschool Homeschool Blog
26 Week lessons that follows along and adds to the Brightly Beaming Letter of the week above. 
Online program that teaches kids to read with interactive phonics lessons! Starfall does an excellent job of offering clear and intriguing early literacy lessons. Kids will get positive messages about reading through names of sections on site.
Visit to see the variety of Preschool Themes and Lesson Plans. You will find fun early childhood activities for toddlers, preschoolers and kindergarten. The lesson plans include a list of materials needed, easy-to-follow instructions, crafts, printable activities, activity worksheets, coloring pages and related resources. Start having fun at First-School right away!
This website offers a lot of great video lessons that include teaching basic concepts to preschoolers.
Notebooking is a popular option that many families use and love. It allows kids to keep themselves busy on their own, and can easily be adapted to any age or grade level.
Are you interested in the Montessori Method of homeschooling? Over 130 Free Montessori Downloads free downloads available. Just download and print.
At Everything Preschool their philosophy revolves around the concept that Children learn through Doing. Their site contains Over 30,000 Preschool Education Activities Separated into over 100 Themes, 26 Alphabet Areas, & Lesson Plans.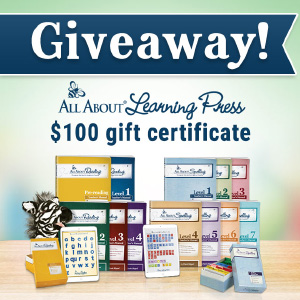 FREE PRESCHOOL PRINTABLES
Do You have or know of any Free Curriculum for Preschoolers that I missed? If you thought this post was helpful please share it. 🙂