Some links mentioned on this blog are affiliate links for your convenience. For more information, read my complete disclosure policy
---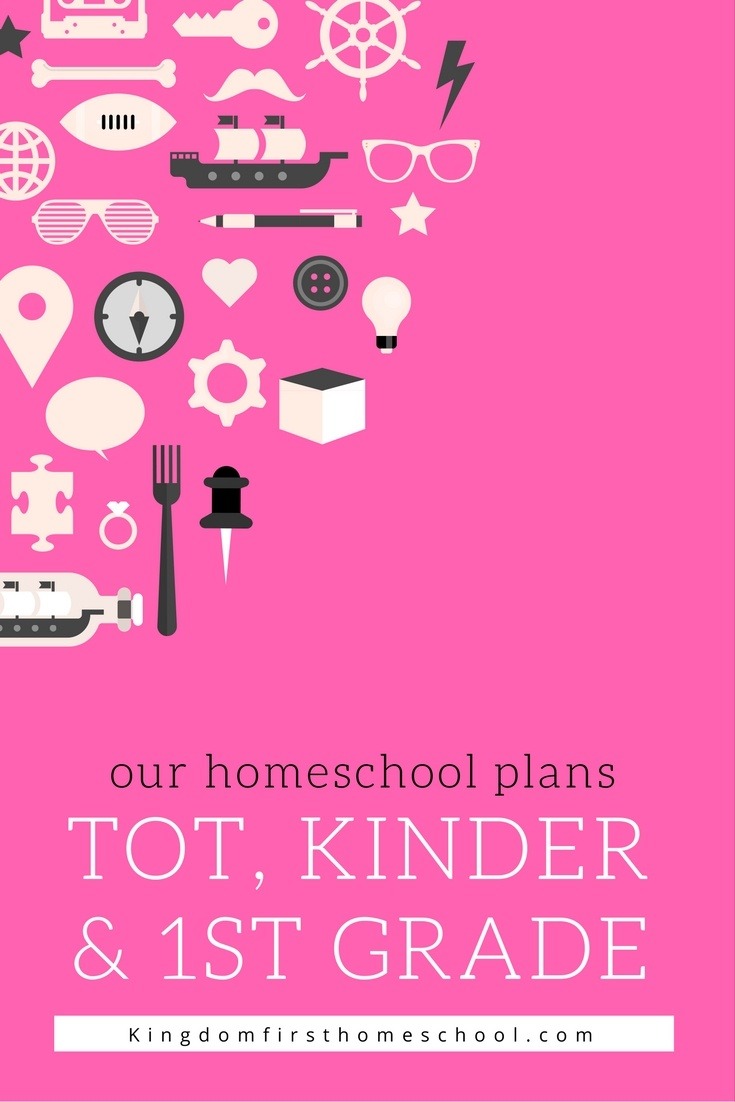 It's that time of year again, the time to share our homeschool plans. We have already had a month of school…So here we go.
Our Homeschool Plans
This year in our homeschool plans… I switched back to Sonlight, for the simple reason that what I loved so much about Heart of Dakota-Little Hearts For His Glory  last year,which was the wonderful literature,  Sonlight also offers, but much more of. Although we love both curriculums and would recommend each to everyone, I was led to go with Sonlight this year.
Together Homeschool Plans
Spirit- Praise, Worship & Prayer
Core- Sonlight Core A which includes Bible, History, Geography,  & Read-Alouds
Science-  A Beka Discovering God's World Grade 1
Art- Misc.
Jada-6 yrs. 1st grade
Math-  Singapore Primary Mathematics 1A & 1B which came with 2 textbooks & a workbook.
Handwriting- Handwriting Without Tears Grade 1
Language Arts- Sonlight Language Arts for Grade 2 readers, (Spelling/Phonics/Reading/Handwriting/Vocabulary) & Explode The Code 4,5,6
Jasmine-5 yrs. Kindergarten
Math- Singapore Earlybird Kindergarten Mathematics A & B
Handwriting- Kumon My First Book Of Uppercase Letters 3-4-5
Language Arts- Sonlight Language Arts for Grade 1 readers,(Spelling/Phonics/Reading/Handwriting/Vocabulary)
As we all know you never know if something is working for you until you get through the school year a bit so, for now, we just press on and press through all for His Glory!
We pray you all have an amazing school year!
Jordan – Tot School
Tot school is so fun! We do a lot of hands-on activities, painting, crafts and more fun tot school. Here's all of our Tot School Posts.
We will be pulling tot school ideas from a lot of different websites.
Check Out our previous School plan posts…
2010-2011 School Year Plans
2011-2012 School Year Plans
---
For more homeschooling inspiration, tips and encouragement, make sure to follow KFH on Facebook, Pinterest, Instagram and Twitter, and subscribe to our Newsletter for some FREE GOODIES!
Forest Rose is a God Loving, Blessed Wife, & Relaxed, Eclectic Homeschooling Mama to 3 girls – 8, 11, & 12 in Fort Wayne, Indiana. She's passionate about lifting moms out of the homeschooling trenches that are discouraged, overwhelmed or feeling alone or isolated. Her hope is to point them to Christ and equip them to rise up with a new found hope and joy within, that He alone can provide. Besides blogging, she also loves hanging out at her exclusive Facebook Group "Homeschooling 101 Community" that she started to help new homeschoolers thrive.