Some links mentioned on this blog are affiliate links for your convenience. For more information, read my complete disclosure policy
---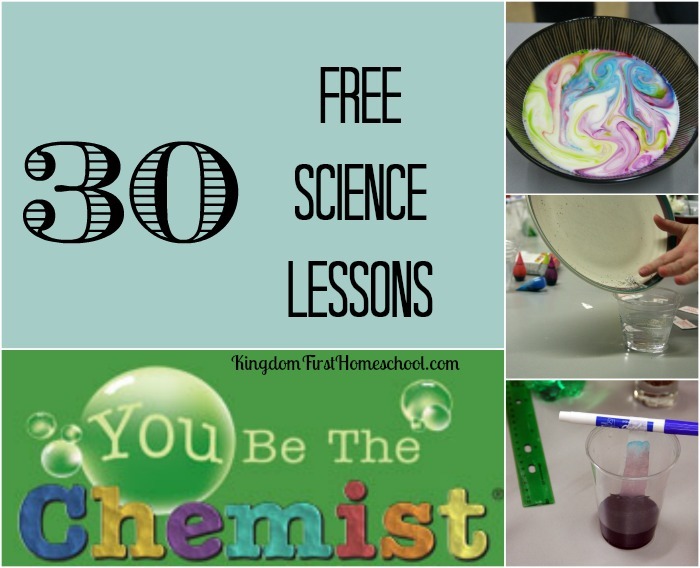 Are you as horrible at teaching Science as I am? Looking for a way to get your kid's excited about Science when you are not? I don't know about you, but little to no Science happens in our homeschool! Ya, I know terrible huh! But there is hope, hope for all us non Sciencey parents.
Chemical Educational Foundation is offering 30 Free Science Lesson Plans!
A longtime educator favorite, the You Be The Chemist ® (YBTC) Activity Guides: Lesson Plans for Making Chemistry Fun are a must have for those looking for ways to effectively introduce important science concepts through hands-on activities and real-world connections. These valuable teachers' aids are produced by CEF and include two booklets divided by grade levels; one for grades K–4, the other for grades 5–8. Download the YBTC Activity Guides for FREE! (expired)
Unfortunately, they no longer offer this freebie! Below are a few posts that might interest you though.
The Fourth Edition Activity Guides feature nearly 1,000 pages of lesson plans, science content, activity sheets, and study materials designed to provide enriching scientific engagement.
The Fourth Edition YBTC Activity Guides Include:
30+ lesson plans
Curriculum connection to the framework for the Next Generation Science Standards within each lesson
A cross-link between the concepts explored in each lesson with corresponding sections of the YBTC Challenge study materials
Real-world applications highlighting to students how the concepts learned in each lesson relate to things they see and use every day
Expanded content that includes more background information, modifications, and extensions for each lesson
In-depth activity sheets and corresponding answer keys
Electronic accessible online or via flash drives
---
For more homeschooling inspiration, tips and encouragement, make sure to follow KFH on Facebook, Pinterest, Instagram and Twitter, and subscribe to our Newsletter for some FREE GOODIES!
Forest Rose is a God Loving, Blessed Wife, & Relaxed, Eclectic Homeschooling Mama to 3 girls – 8, 11, & 12 in Fort Wayne, Indiana. She's passionate about lifting moms out of the homeschooling trenches that are discouraged, overwhelmed or feeling alone or isolated. Her hope is to point them to Christ and equip them to rise up with a new found hope and joy within, that He alone can provide. Besides blogging, she also loves hanging out at her exclusive Facebook Group "Homeschooling 101 Community" that she started to help new homeschoolers thrive.